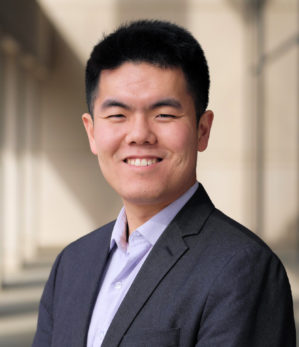 I'm

Steven Zhou
Survey & Measurement Lead @ Purdue University | Ph.D. Candidate in Org Psych @ George Mason
Hello! I am a researcher and educator passionate about discovering and communicating timeless truths in leadership, psychometrics, and higher education. I currently serve as the Survey and Measurement Methods Lead at Purdue University's Institutional Data Analytics office while finishing my Ph.D. in industrial-organizational psychology at George Mason University. You can explore my website to find out more about my research, teaching, service, and other interests.

Subscribe to Updates
The world around us is fascinating, yet deeply broken. Through rigorous, inspired research, perhaps we can find solutions to some of the grand challenges that we face.
Find out about my research in peer-reviewed writing, conference presentations, and books.
We have to practice what we preach, taking the insights learned from research and shared with others, and applying them to improve the lives of the people and organizations we serve.
Find out about where I serve and apply my research in academic administration and non-profit management.
The AHTMA* Lab
Our research team focuses on the intersection of leadership, psychometrics, and higher education. Though we are not a formal doctoral lab, I am lucky to be working with many amazing collaborators – from multiple institutions – on projects in these areas and beyond. A common thread throughout our research is to discover new insights in topics such as measurement of leadership, share these insights to the broader public while also studying how others share research, and create tools for others to act upon these insights in real-world settings.
Below are a few examples of ongoing projects. I am always looking for new collaborators; please contact me if you are interested! I will occasionally also post more formal opportunities for research positions on the team should such opportunities arise.
Current Projects
Leader Behavior Profiles

In this project, we are taking a novel approach to conceptualizing and studying leadership behaviors. Instead of approaching leadership measurement as a matter of degree on a scale of 1 to 5 on various behavioral constructs (e.g., ethical, servant), we argue for leadership to be conceptualized as a mixture of different behaviors. Currently in the second R&R stage, this project has already won an International Leadership Association research award, was a Top 8 finalize in the American Psychological Association's Psych Science-in-3 competition, and won first place in the GMU Three-Minute Thesis competition.

Text Analysis of Job Advertisements

Our team downloaded 990 public job advertisements from top rated companies in the US through a systematized search of popular job titles. These ads can be analyzed using natural language processing to compare to validated job descriptions on the O*NET to investigate research questions regarding the quality, efficacy, and bias found in public job ads. A

data-only paper

is currently available for future researchers to use in their projects.

Practicality of Practical Implications

Is the research we produce in organizational psychology actually relevant and helpful for small business owners and managers? We downloaded the abstracts and "practical implications" sections of the top I-O academic journals, then we gave them to small business owners/managers and asked for their ratings and comments. The paper is currently in R&R stage.

The Chief of Staff Role

The Chief of Staff role is an understudied and underappreciated role that is gaining momentum in business leadership. It potentially is a key role that dramatically enhances the effectiveness of TMT leadership. Our project is the first to systematically study the Chief of Staff role through LinkedIn data, surveys, and in-depth interviews. The paper is being prepared for submission to a journal this fall.

Journal Publication Bias Research Grant

I'm thrilled to share that I received a sizable $25,015 research grant to conduct a study on journal publication bias! The goal of this study is to collect massive amounts of journal article data to assess the degree to which peer-reviewed journals (especially top-tier ones) are biased in the content they publish, whose work they publish, and other related topics. Contact us to find out more!
Current Opportunities
We are looking for graduate students interested in collaborating on research topics related to cross-cultural psychology. Although these are unfortunately unpaid opportunities, we would certainly grant authorship for collaborators on any publications resulting from this research. Specific research activities include: (a) Conducting a literature review and writing the body of a paper on gender and racial-ethnic differences in the use of language to express emotions; (b) Testing a novel way of analyzing data from multiracial individuals on measures such as personality and perceived discrimination; and/or (c) Testing a novel way of analyzing survey report data with particular emphasis on whether or not this method mitigates known problems with gender and racial-ethnic biases. If you have some background in any areas related to these topics (e.g., a graduate student in psychology, sociology, linguistics), please email me at szhou9@gmu.edu with your CV and a brief note of why you are interested!
* AHTMA stands for Academia Has Too Many Acronyms, and it can be pronounced as "Ahh-t-ma"